Main content starts here, tab to start navigating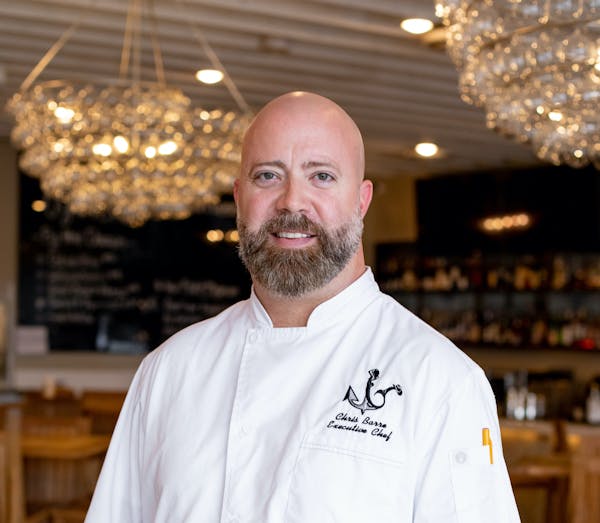 Chris Barre
Executive Chef
Executive Chef Chris Barre is well known throughout the kitchens of San Diego's finest restaurants. His hyper-local resume includes Le Papagayo, Vintana Wine + Dine, The Fishery, and Pacifica Del Mar. As the executive chef of newly-opened Mermaids & Cowboys on La Jolla's famed Prospect Street, he brings to life his passion for fare from Ocean & Land.
"In cooking, I have always found my freedom to take familiar dishes and reintroduce them in new form with new flavor. My goal is to throw a party every night with the community of La Jolla that offers them tastes, aromas, and a true visual experience exclusive to their visit here with us at Mermaids & Cowboys," says Chef Barre.
Inclusivity is a key theme that begins in Chef Barre's kitchen and permeates through the entire operation. He trains every staff member, from bartender to cook, to execute a perfect service for every guest on every visit. His attention to detail extends through finishing a dish to watching guests' reactions to the food as it hits the table. The servers treat each dish with care to ensure that they arrive at the table in the same form and fashion that they left his watchful eye in the kitchen. Chef Barre understands that, particular in this challenging time, guests need a bit of an escape that a terrific restaurant experience can provide.
Growing up in Sadorus, IL - a town of 450 people outside of Champaign, Illinois - Chef Barre's grandmother served as his culinary inspiration. She taught him about noodles, pies, and what ingredients go together. He learned how to break down pigs and cows for the family meals each autumn to last through the winter, and he's been experimenting ever since. Mom's Betty Crocker Cookbook, with the red plaid cover slathered with butter stains, was his go-to in the kitchen. As the "oldest middle" of four children, he would get dinner started each night for his family. Supper was served at 6:30 p.m., and always featured fresh, local ingredients. Nobody left the table until all plates were cleaned.
As a new member of the La Jolla community, Chef Barre could not feel more welcome. He and his family of cooks, bartenders and servers invite each guest into their new home to share the magic of Mermaids & Cowboys.